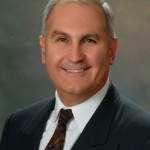 Frank Verni – Broker, Local Real Estate Expert, Certified Short Sale Specialist
Real Estate Broker offers Solutions & Results in the Sacramento Region to Home Buyers, Home Sellers, & Investors – I Will Always Be Frank With You!!
As a Licensed Real Estate Broker, I have been actively involved in the Real Estate market since 1997, as an investor, trainer, broker, and homeowner advocate. My goal is to provide advice and guidance to help you make the best informed and educated decision regarding your real estate needs.
I am committed to providing the very best service the industry has to offer. My first, and foremost responsibility, is to find solutions in every market condition and help insure and protect my clients and their real estate investment in the community.
For sellers, I offer the highest level of real estate marketing and sales. Anyone can sell your home fast… unfortunately not everyone will take the time to insure you make the best possible decision for your home.
I work with many homebuyers and investors who are interested in purchasing homes and investment properties in this extraordinary market of great home values and low interest rates.
I am currently a Short Sales & Foreclosure Resource and meet with homeowners to discuss all of the options available in order to assist families that are in distress.
I acted as an advocate working with the National Real Estate Council (a non-profit organization) for more than 2 years assisting homeowners through the past market issues focused on avoiding foreclosure.
I was born in Brooklyn, New York and received a Bachelor of Science Degree in Electrical Engineering. I moved to San Francisco in 1981 and have over 30 years of experience in varied industries including the owner of a real estate/mortgage company. Over the years, I have been recognized numerous times for outstanding customer service, management skills and sales performance.
I am married for 30 years to my wonderful wife, Robin Joy. We moved to the Sacramento area over 13 years ago.
I am always actively involved in the community … I served on the Board of Directors of several local organizations and was president of the local Rotary Club. I am currently involved in many local civic and community projects, and I am a strong animal advocate.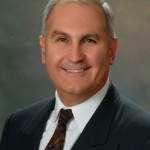 Frank Verni
Broker / Realtor
Quest Realty
Email: [email protected]
916-719-6161
CA BRE # 01390255